InoCare
Fertility, Ovulation and Hormonal Changes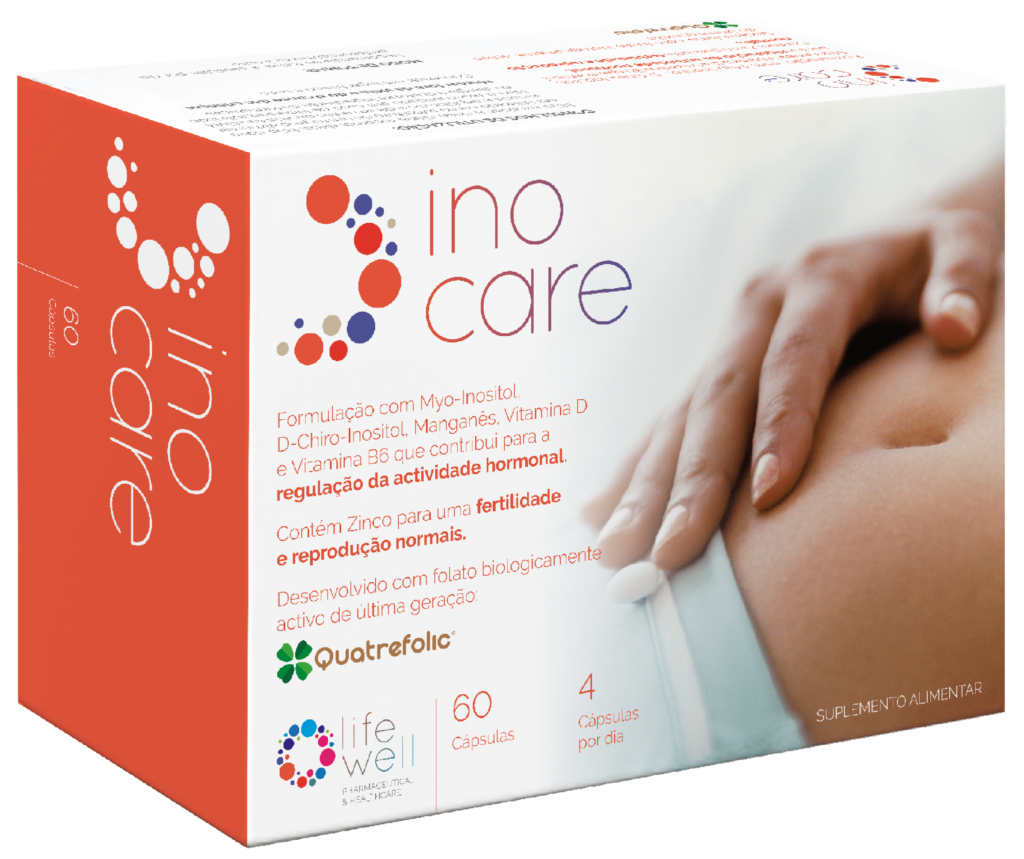 InoCare
It is a formulation developed with Myo-Inositol, D-Chiro-Inositol, Quatrefolic, Zinc and other micronutrients specifically studied in female hormonal regulation, menstrual irregularities, excess androgens, in the support and regulation of ovulation, fertility and female reproduction.
Polycystic Ovary Syndrome (PCOS) and Menstrual Irregularities and Ovulation
PCOS affects between 5 and 10% of women of childbearing age and is known to be one of the leading causes of female infertility.
PCOS is defined by a hormonal disorder in women that is characterized by hyperandrogenism, or excess of male hormones, and the possible absence of ovulation and menstrual irregularities. These are usually caused by the presence of follicular cysts in the ovary, which did not develop naturally and therefore did not rupture and ovulate.
The cysts found in the context of PCOS do not represent a health problem and do not need to be surgically removed. The most characteristic symptoms are irregular menstrual cycles, excess body hair, hair loss usually in the temporal zone, acne, obesity, hypertension and glucose metabolism alteration. It is also the most common cause of infertility and may be associated with increased cardiovascular risk in the event of obesity, hypertension and glucose metabolism alteration.
At least 20-25% of cases of female infertility are caused by ovulation irregularities having, as a symptom, irregular or even absent menstruations.
Absence of ovulation may be associated with excessive weight or excessive weight loss.
There are numerous causes for ovulation irregularities, including reduced secretion of hormones by the pituitary gland (a gland at the base of the brain), existence of polycystic ovaries, among other factors.
Usually the treatment is very effective, with 70% of couples achieving the desired pregnancy. There are special cases in which surgical action on the ovaries may be appropriate, or resort to Medically Assisted Procreation (PMA) or In vitro Fertilization (IVF).
How is PCOS diagnosed?
PCOS is a variable condition that affects women in different ways. Some women have only a few mild symptoms, while others may have more severe symptoms. The presence of polycystic ovaries is one of the diagnostic criteria, but their presence is not essential.

If you experience the typical symptoms of PCOS, you should consult your doctor for a correct assessment
.
If PCOS is diagnosed, your doctor will discuss with you how best to manage your symptoms. In most cases, this management undergoes changes in the lifestyle itself, and will eventually be prescribed medication and use of oral hypoglycemic agents or other drugs that are indicated for the metabolic clinical picture in question.
Causes
The exact cause is still unknown, but it is believed to be related to abnormal hormonal changes and is often associated with insulin resistance.
The physiopathogeny or its cause is not yet well understood with genetic and hormonal factors involved that can be aggravated by lifestyle. It is known that there is a disorder in the ovaries, adrenal glands, skin and adipose tissue, and hypothalamus-pituitary axis.
Insulin resistance
Insulin is a hormone produced by the pancreas that allows you to control the amount of sugar present in the blood (glucose). It works particularly on the cells of the liver and muscles, leading to the absorption of glucose from the blood, which in turn will be converted into energy.
Insulin is a hormone with various functions in our body, especially in the metabolism of carbohydrates, fats and proteins.
Insulin resistance plays an important role in 50-70% of women with PCOS, regardless of their weight. Insulin resistance reduces the ability of cells to normally process glucose, resulting in accumulation in the blood (hyperglycemia). The body compensates by secretion of more insulin, resulting in too high levels of this hormone (hyperinsulinemia).
Insulin performs its function by binding to a specific receiver (a protein located on the cell membrane). In this way, insulin indirectly regulates intracellular metabolism to produce the desired effects, without the need to enter the cell. Binding triggers several biological processes, in which a key component is the main active ingredient of InoCare.
Insulin has another effect, causes the ovaries to produce testosterone. In women with PCOS, excess insulin translates into too much testosterone production. High testosterone levels can give rise to the appearance of some of the symptoms already described, namely hirsutism, excessive oiliness of the skin and hair and even hair loss.
High levels of insulin and testosterone can also prevent the normal development of follicles in the ovaries, with many follicles not fully developing. As a consequence many women have problems with menstruation and reduced fertility.
Insulin resistance can also lead to a weight gain. Excess adiposity leads the body to produce even more insulin, which naturally aggravates symptoms. This can create a vicious cycle and it is therefore so important to minimize weight gain.
Although the cause of PCOS is not objectively known, hyperinsulinemia is proven to play a key role in the development of the syndrome.
Treatment
There is no cure for PCOS, but effective management of symptoms can be achieved through lifestyle changes, medication and inocare supplementation.
One of the simplest measures is to control your weight. We are aware that this can be very demanding and difficult, but it can make a big difference in your well-being.
Some medications can lower insulin levels, treat acne, favor hair growth and regulate your menstruation. If you wish to become pregnant, you may need to have fertility treatment.
Consult your doctor who may accompany you in your specific case
.

For women with PCOS who have insulin resistance, it has been proven that the treatment provides significant improvements in hormone regulation, reduction of acne and excessive hair growth, restore and regularize menstruation and reduce blood pressure
.
InoCare - What is it?
It is a formulation developed with Myo-Inositol, D-Chiro-Inositol, Quatrefolic, Zinc and other micronutrients specifically studied in female hormonal regulation, menstrual irregularities, excess androgens, in the support and regulation of ovulation, fertility and female reproduction.
Significant improvements with the use of InoCare during pregnancy
In pregnant women with PCOS reduces weight gain, normalizes gestation time and reduces the incidence of diabetes.
Evidence shows that not only gives pregnant women clear benefits, but there is a lack of any side effects seen at the recommended dose.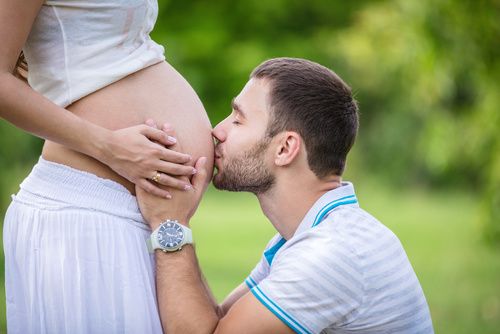 The role of InoCare in PCOS, support in female hormonal regulation, menstrual irregularities, excess androgens, ovulation regulation, fertility and female reproduction.
When taken at the recommended daily dose, InoCare provides a set of high-tech assets such as Folic Acid (Quatrefolic), Myo-Inositol, D-Chiro-Inositol, among others.
The most recent information has shown that supplementation increases insulin sensitivity. Helps in weight loss in conjunction with a balanced diet. It also allows to regulate ovulation in most women with anovulation due to PCOS.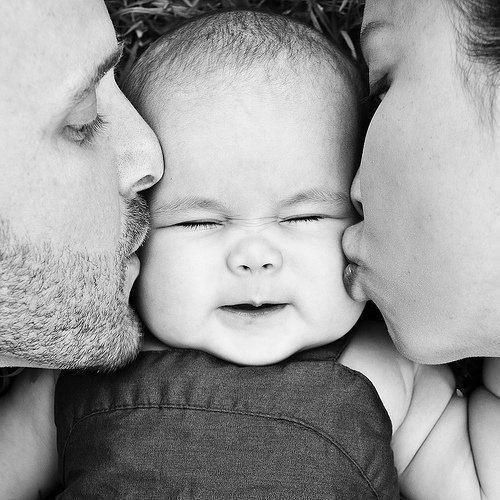 The role of InoCare in the context of reproductive medicine and medically assisted procreation treatments (PMA/IVF)
It should be used as an adjunct in controlled ovarian hyperstimulation protocols.
Taken during medically assisted procreation treatments, it has been shown to improve the quality of oocytes and embryonics and reduce the risk of hyperstimulation.
It can be taken safely during pregnancy as it reduces the incidence of gestational diabetes and preterm delivery.
Contains Zinc that contributes to normal fertility and reproduction.
Developed with Quatrefolic, the biologically active folate of last generation, fundamental in the process of cell division, growth of maternal tissues during pregnancy and prevention of development of birth defects.
It is of vegetable origin (gluten-free or lactose)and is generally very well tolerated.
AndroCare
AndroCare is a formulation
of high scientific relief
, internationally renowned, developed for male
reproduction and fertility
. With a state-of-the-art composition, AndroCare contributes to the improvement of the fertilization rate, with specifically proven action on concentration, morphology and sperm motility. With a set of clinically studied assets, it contributes to increased testosterone levels and has a potent antioxidant action of high importance for male fertility.
Two saquetas a day or four capsules a day.
Quatrefolic
Quatrefolic (Vitamin B9, Folic Acid) is a patented biologically active folic acid that differs from
Synthetic folic acid is usually found in other supplements because it is a final form of folate that the body can immediately use without any need for metabolization, thus ensuring the recommended daily dose and preventing a potential accumulation of unmetabolized folic acid in the blood.
This new folate contributes to the normal metabolism of homocysteine, process of cell division and growth of fetal and maternal tissues during pregnancy.
Myo & D-Chiro-Inositol
Myo-Inositol and D-Chiro-Inositol have a synergistic action and are involved in numerous physiological processes in the body, such as those related to insulin action, glucose metabolism and ovulation.
Zinc
Zinc is an important antioxidant that intervenes in numerous physiological functions, being implicated in normal processes of fertility and reproduction and is still necessary for differentiation and cell division and proper functioning of the immune system.
Vitamin D3
Vitamin D ensures, during pregnancy, the calcium needs of the fetus and later the newborn. Vitamin D exists in the preconceptive supplements in order to ensure adequate embryonic implantation, essential for women with identified fertility problems.
Other Components
Vitamin B6 and Manganese.
Dietary supplements should not be used as substitutes for a varied diet. It is important to maintain a healthy lifestyle. Read the leaflet included in the packaging carefully. If in doubt, consult your doctor or pharmacist. Keep out of the sight and reach of children. Store in a cool, dry place. All food supplements marketed by LifeWell have been manufactured according to the best international production practices and properly examined, validated and authorized by their health authorities in Portugal.
Editorial Note: This page and all other contents presented in lifewell.pt are prepared and reviewed by medical experts in Portugal.