ClimaCare Menopausa
Hot Flashes, Sleep Disorders, Memory and Concentration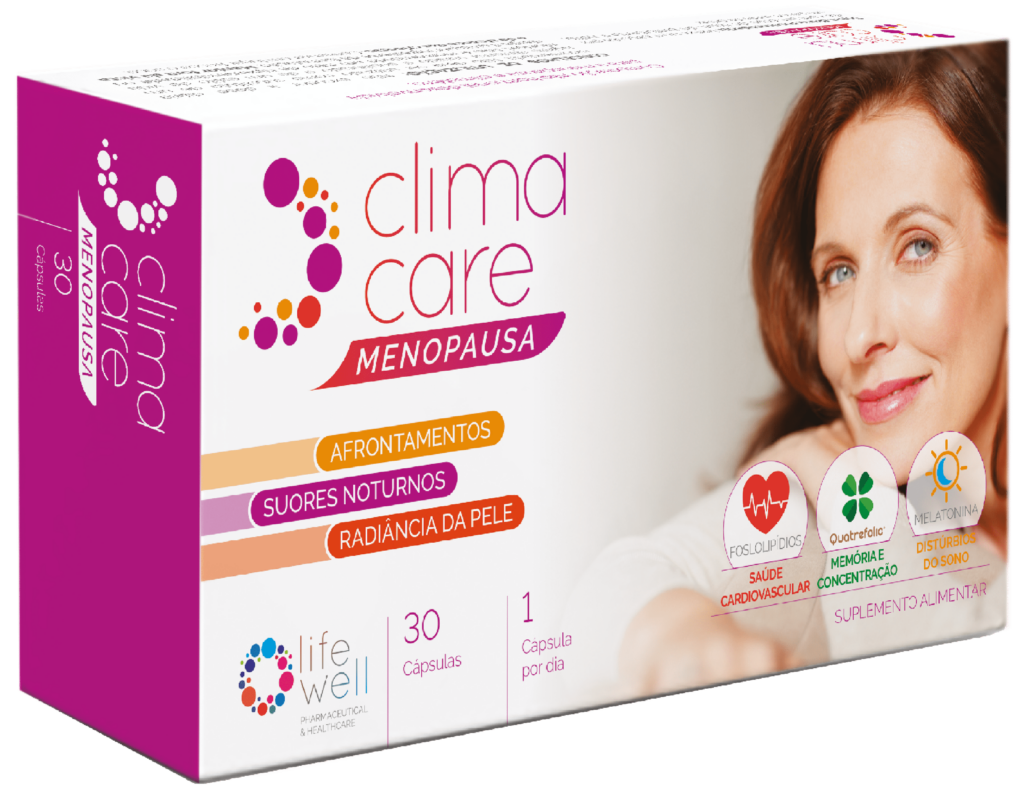 ClimaCare Menopausa
It is intended for all women who wish to preserve their femininity during menopause and climacteric without resorting to hormones, even if of plant origin. ClimaCare Menopausa does not have a hormonal composition, has no synthetic hormones and is free of soy isoflavones. ClimaCare Menopause is intended for all women who have symptoms associated with premenopausal and climacteric, such as hot flashes, physical and psychological disorders, night sweats, memory and loss of skin elasticity.
What is menopause?
Menopause is the period characterized by loss of ovarian activity , hormonal disorders with decreased progesterone and reduced estrogen secretion.
The climacteric corresponds to the transition between the reproductive phase, with the regular functioning of the menstrual cycle, to its absolute term. Menopause is a true biomarker of the transition from full reproductive capacity to ovary senescence.
This period is seen as a very important milestone in women's lives and is a period of physiological, personal and social transition.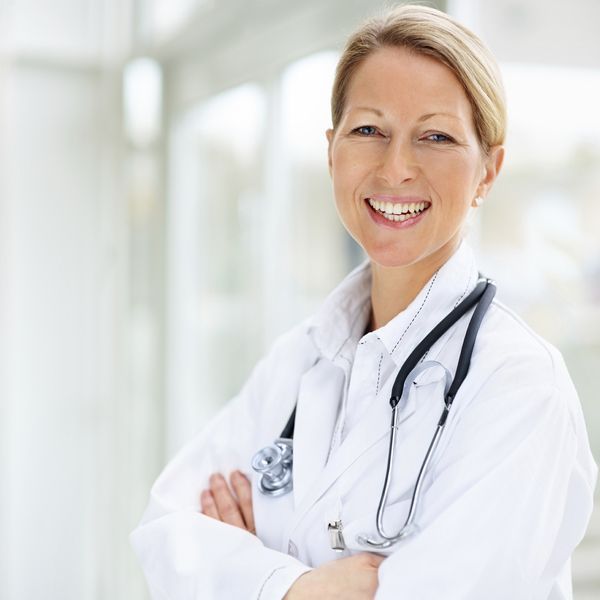 What are the first premenopausal discomforts?
In this period, physical and psychological disorders may arise, including swollen and sore breasts, abdominal complaints, headaches, irritability, mood swings and loss of skin elasticity.
Premenopausal is the transition period during which the secretion of hormones (estrogens and progesterone) will change due to aging of the ovaries. These changes can cause an intense premenstrual syndrome characterized by breast pain, pelvic pain, abdominal swelling, headaches, irritability, among other symptoms.
It is also a period characterized by irregular cycles and the alternation between short and long cycles.
Menopause is, by convention, the period that begins one year after the last menstruation. Certain signs already present premenopausal are confirmed in menopause and are expressed differently because each woman evolves differently, both in terms of disorders and their intensity.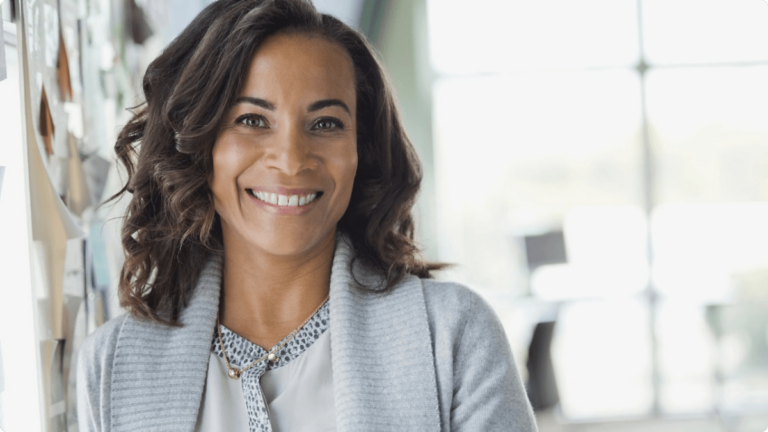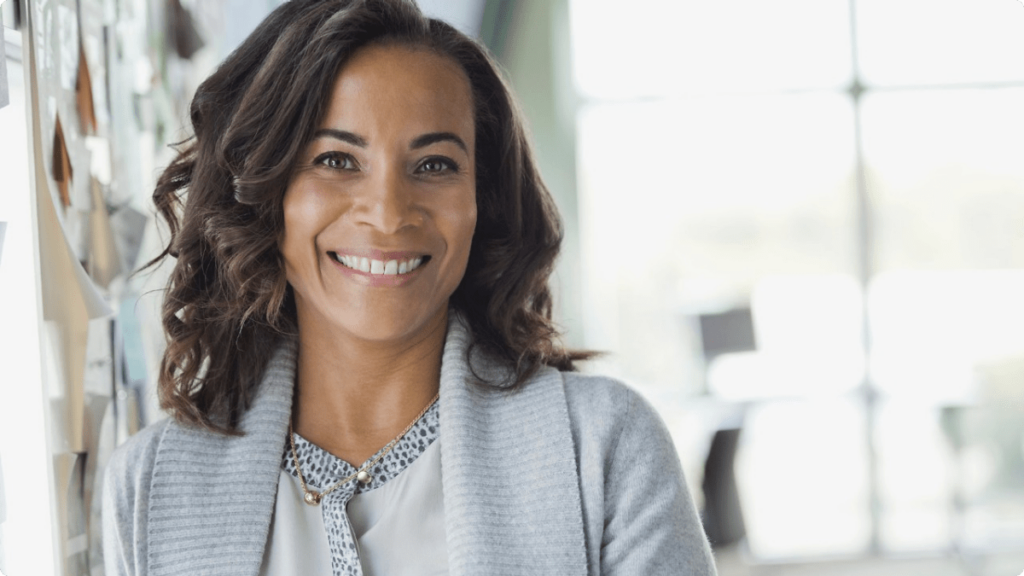 Why do menopausal women have hot flashes?
Hot flashes are related to hypoestrogenism (decreased estrogens). They are disorders in the brain neurotransmitters dopamine and serotonin, which cause a malfunction of the center of the hypothalamus responsible for regulating the internal temperature of the body. This dysfunction results in symptoms such as hot flashes, night sweats, among others. It is estimated that 3 out of 4 menopausal women suffer from hot flashes.
These vasomotor disorders are the most common signs of menopause. The number and intensity vary widely among women and its duration varies from a few seconds to minutes.
What other signs can be observed?
In addition to vasomotor disorders already described, symptoms such as heavy and tired legs due to venous insufficiency, weight gain, fatigue and sleep disorders are very common.
Dry skin with signs of aging, vaginal dryness and sexual disorders (dyspareunia and decreased libido). Cognitive changes (memory) and mood swings (irritation and nervousness).
ClimaCare Menopause - What Is It?
It is the commercial designation adopted for Portugal of a natural option, unique, safer and complete, adapted to all women.
ClimaCare Menopause is intended for all women who wish to preserve their femininity during menopause and climacteric without resorting to hormone therapy. ClimaCare does not have a hormonal composition, has no synthetic hormones and is free of soy isoflavones.
ClimaCare Menopause is an international reference. Its specific composition is defended in international consensus and recommendations published by several menopause study groups.
ClimaCare Menopausa should be administered alone or in combination with TH (Hormone Therapy) which the health professional considered to be appropriate for your specific case.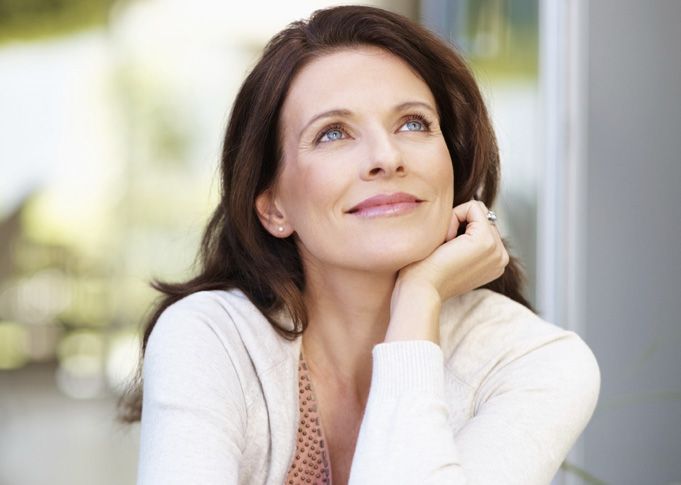 The available scientific evidence and the various studies conducted with the formulation of ClimaCare Menopausa have unquestionably demonstrated their special interest and appreciation on the part of patients.
It contains carefully selected active ingredients, including phospholipids, bioflavonoids, among other specific assets, thus bringing you a high-tech formula.
ClimaCare follows the natural process of evolution, proposing an exclusive response without any source of hormones. Thus, ClimaCare Menopausa does not interfere with the natural physiology of women.
It has a source of efficient, highly tolerated and risk-free assets.
How to take ClimaCare Sono e Tranquilidade?
Do you have trouble sleeping? Do you feel anxiety, stress and psychological fatigue?
Formulation developed according to the highest quality and safety parameters, with a triple action on sleep, anxiety and stress, without causing habituation or dependence.
Its bioactive compounds of ClimaCare Sono e Tranquilidade promote relaxing and revitalizing sleep, mental and physical balance and positive mood.
Learn more here about ClimaCare Sono e Tranquilidade.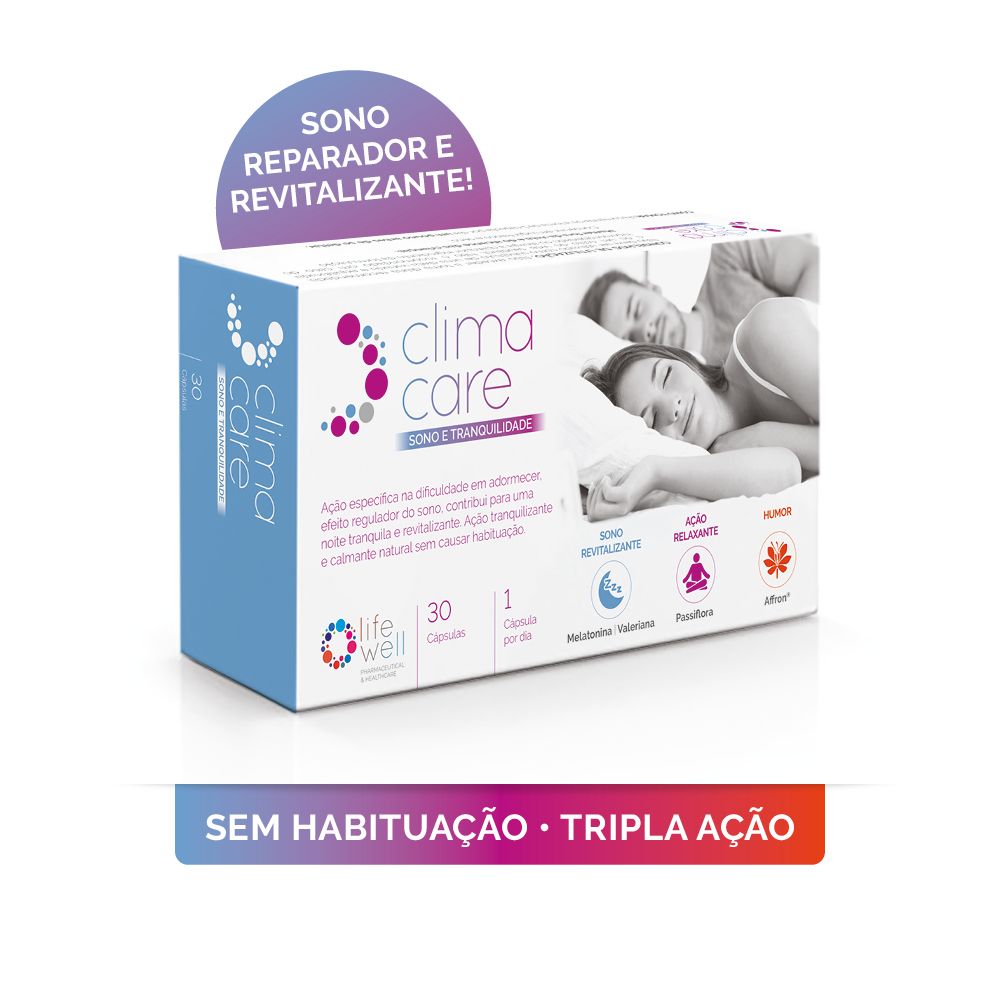 One capsule a day just before bedtime.
In situations of stress, irritability, anxiety and greater difficulty in falling asleep may associate ClimaCare Sono e Tranquilidade.
We emphasize that to maximize its effects it is recommended that the taking of both be done 30 minutes before bedtime. Because it causes drowsiness, you should refrain from driving machinery or other motor vehicles after taking.
Quatrefolic
Quatrefolic® present in the composition of ClimaCare contributes to a normal psychological and cognitive function and a normal metabolization of homocysteine, promoting cardiovascular profile.
Phospholipids
Vasomotor symptomatology, emotional balance and prevention of depression, prevents onset and progression of neurological changes.

Bioflavonoids
Cardiovascular protection, venotropic effect

Melatonin
Melatonin helps reduce the time it takes to fall asleep, promotes sleep quality and helps in regulating it. It also has a mood modulating effect.
Iron
Iron promotes cognitive function, contributes to the normal formation of red blood cells and hemoglobin and to the reduction of tiredness and fatigue.
Other Components
Fatty Acids, Retinol, Vitamin D3, Vitamin E and Zinc.
Dietary supplements should not be used as substitutes for a varied diet. It is important to maintain a healthy lifestyle. Read the leaflet included in the packaging carefully. If in doubt, consult your doctor or pharmacist. Keep out of the sight and reach of children. Store in a cool, dry place. All food supplements marketed by LifeWell have been manufactured according to the best international production practices and properly examined, validated and authorized by their health authorities in Portugal.
Editorial Note: This page and all other contents presented in lifewell.pt are prepared and reviewed by medical experts in Portugal.