The transmission of person to person of the SARS-CoV-2 virus occurs during an exposure close to a person with COVID-19, through the dissemination of respiratory droplets produced, when this person coughs, sneezes or speaks. These droplets can be instilled or land on the mouth, nose or eyes of people who are nearby.
It is also known that contact of the hands with a surface or object contaminated with the same droplets containing SARS-CoV-2 and then contact with mouth, nose or eyes may also lead to the transmission of this infection.
In this context, and in the general framework of guidelines from the Directorate-General for Health for the use of personal protective equipment as a complementary measure to limit community transmission of the new coronavirus, LifeWell makes available in Portugal Alcohol Hand and Antiseptic Gel Face visors, of national production and in accordance with the legislation and specifications and technical guidelines, which these products must comply with.
Alcohol LifeCare Hand Antiseptic Gel
Poor hand hygiene can increase the risk of spreading bacteria and viruses, so it is recommended to use a hydroalcoholic gel to clean hands with alcohol.
Ideal for proper hand hygiene without water, in order to avoid a transmission of pathogens.
It has bactericidal, fungicide and virucide activity and is suitable for the prevention of COVID-19 infection.
Use
The pocket packaging is very practical, extremely useful in daily life for skin disinfection and hand hygiene.
Put a small amount of alcohol gel in the palm of the hand and rub slightly, until the gel evaporates. It is not necessary to go through water or use towel.
Use several times a day.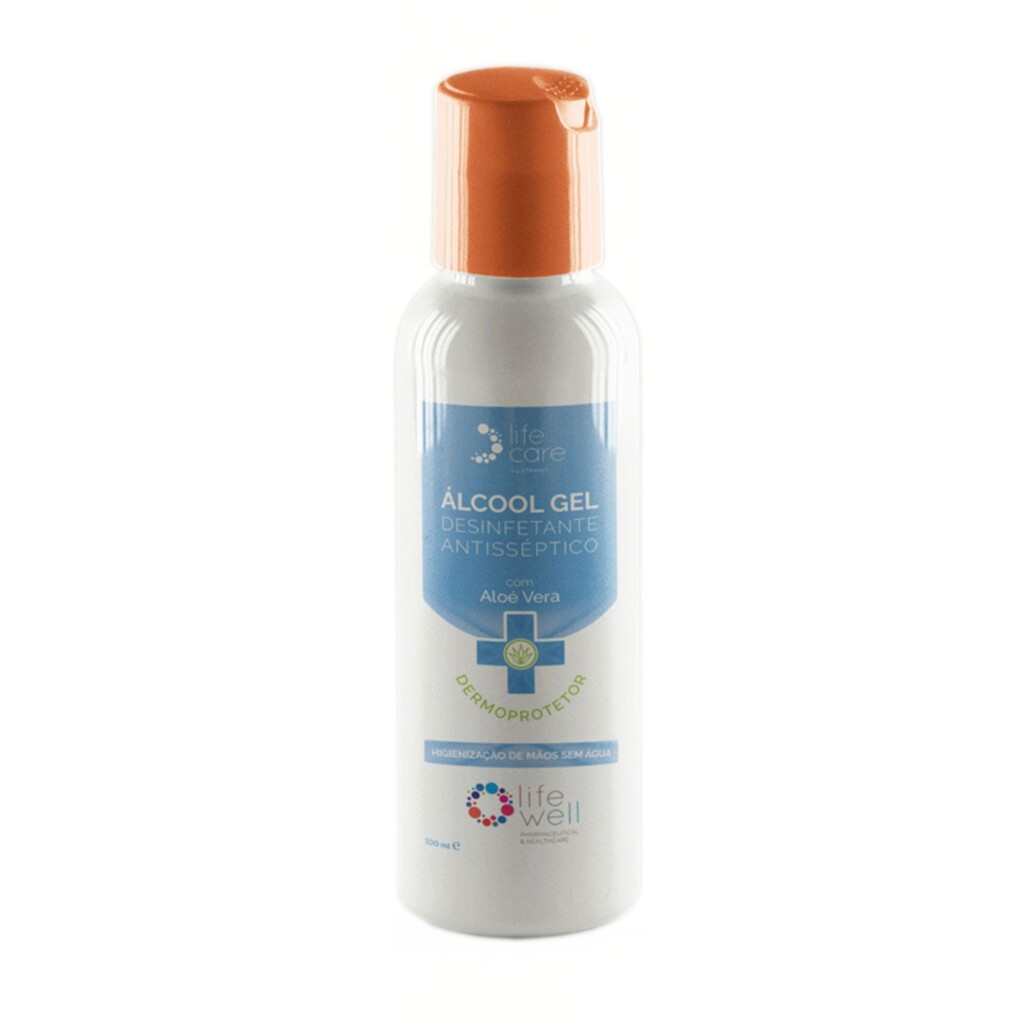 Alcohol Gel With Aloe Vera
The soothing and moisturizing properties of Aloe Vera are an excellent way to balance the aggressive and prolonged action of alcohol on the skin. It is suitable for all skin types and has a strong ability to penetrate the dermis. Regenerates, heals and strengthens collagen and elastin fibers. Its daily use moisturizes and softens the skin.
LifeCare Facial Visor
This type of equipment is seen as an important aid, are comfortable to use and infinitely reusable, simply requiring cleaning with soap and water or common disinfectants. The use of this equipment prevents respiratory droplets produced by contacts whose proximity cannot be avoided from directly reaching the face of those who use it and their own droplets will also be partly retained on the inside. It involves face, covers the forehead and extends below the chin and side of the face. Ensures good behavior to perspiration, resistant and adjustable material. It also forms a barrier that prevents people from easily touching their own face.
Use
Developed in flexible and temperature resistant material.
Easy , lightweight, comfortable and easy to breathe, with a full coverage face shield.
The visors are reusable, simply requiring cleaning with soap and water or common disinfectants.
Delivered with assembly instructions and disinfected.
*The images presented are illustrative and promotional.
Editorial Note: This page and all other contents present in
lifewell.pt
are prepared and reviewed by medical experts in Portugal.